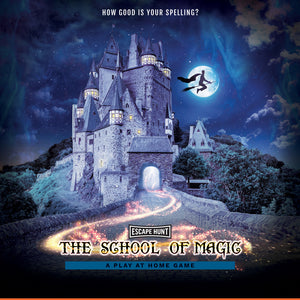 Wands at the ready, Witches & Wizards!
 Brackendel School of Magic needs you!
It's graduation day and your whole school is gearing up for a big celebration. But without warning, your school comes under attack by a powerful practitioner of the mystic arts. 
Can you and your fellow students save the school before it's too late? 
What you need
Printer (if you don't have a colour printer, you can print in B&W and view in colour on a device).

Device (phone/tablet/laptop etc)

Internet connection

A Facebook account

 
How to play
Download and print your pack of spells & riddles

Use your magic wisely as you save the school from the evil forces of the Griffinex

Need some clues? Your best friend Jess will be on hand to help you along the way, via a Facebook Messenger chat.